Our Social Media Marketing "SMM" services mainly focus on supporting your business goals and getting real results out of your investment consequently.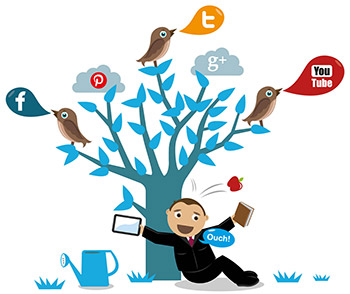 Once upon a time, a quick engagement into communication with existing, potential customers and other targeted audience was a complicated task for you to accomplish. But now, the story has differed radically; EgyProTech can assist you to set the right social media marketing plan and strategy; which fits your business needs.
Doesn't matter if you want to use the social media as a customer service tool or a helping hand to create traffic through blogging! Anyway, it is more than necessary for any company to have a lucrative social media marketing strategy.
As one of the Egypt's leading social media marketing experts, we can help you to set your social media plans and strategies as well. Additionally, we can assist you managing your social media channels.
For further information please
contact Us