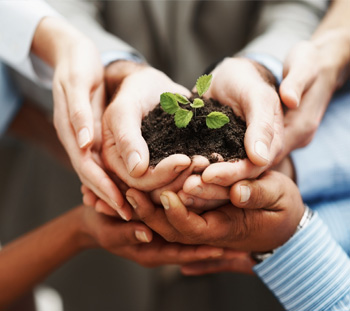 Our Vision
EgyProTech planning to be a multi-national cooperation in the Middle-East, Africa, Europe and Asia offering extensive marketing solutions and advertisement; working to be globally recognized as one of the premier advertising agencies.
Our Mission
At EgyProTech, we create the demand for your product through marketing and advertising. EgyProTech mines consumer insights depending on market researches to create premium performance advertising. To build our business, we have to fuel and respond to consumer interest around the world, while continually pursuing the changing demographics and new markets in this deeply competitive industry.
We stimulate growth through smart, efficient investments in people, research and development resources. In order to realize our vision, our mission must exceed the expectations of our customers, whom we define as guests and partners at the same time.
We will accomplish this by the time we achieve the highest levels of the customer's satisfaction; with extraordinary emphasis on the creation of value. This is how your profit, quality and growth goals will be ensured . The enhanced road map for EgyProTech is to deliver an outstanding innovation by aligning its development efforts with the customers' needs and their current technology environment. With our customers' business in mind, we craft the most elegant user experience. At EgyProTech, we strive to show the world a modern, exciting and most creative era of the advertising and design!