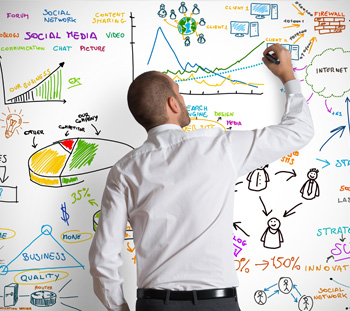 From Passion to a plan of Action
At EgyProTech, we are work as a united team and partners; that is our recipe of success for building meaningful relationships that drive business and lift brands. We have recognized the need for a new client service model which is individually tailored it to meet the needs clients have today. Our marketing model is based on rapidly goals achieving through:
Strategic business and brand growth plans
Stripping away non-productive overhead, bureaucracy, and competing priorities.
Maximizing value for customers based on precise and measurable metrics.
Harnessing the efficiency of experience and expertise – not relying on the tired notion of headcount equaling effectiveness.
At EgyProTech, we listen carefully to our client's needs; and what do not need. We fire imagination armed with insights and truths; to find opportunities and conceive the great ideas that the others miss. Aggressive yet accountable, we move beyond the horizons of advertising. Moreover, we capture the attention and even trigger emotion whenever the audience and our brands cross paths.
Big and bold ideas that are executed flawlessly can indeed transform companies, markets and conventions' changing. Our service mix is unique. Some of the biggest agencies that work for giant holding companies have departments that do much of what we do — but not all, neither in a genuinely integrated manner such ours. We have achieved the elusive goal of total integration through the genuine understanding of our whole is greater than the sum of our parts. With our experience in the heart of startups, we work side by side with our clients to get the expected results
With us, you will find what you need and more