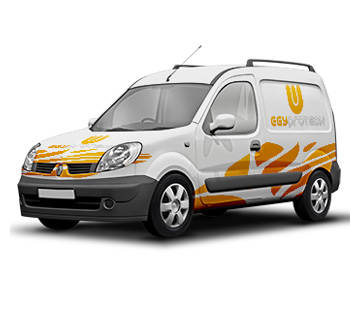 Whether you are a Startup Company or an Enterprise, vehicle branding is a cost-effective and the most effective way of advertising and promoting your products and services.
By utilizing the top quality materials and printing technologies, EgyProTech in house designers and technicians will turn your vehicle into eye catching movable advertising board. Our highly experienced team can foil anything from a Mini Cooper to a 50 seat bus, so what are you waiting for?
Contact Us today for a quote.