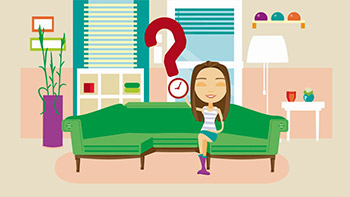 At present, the most popular and efficient way to deliver your message are animated videos. They allow you to state your sales message simply, clearly and concisely, without worrying about hair, makeup and all the other required elements for a live action video.
EgyProTech produces many animated videos for Egypt based customers. We also have delivered animated videos to a wider international audience successfully ,provided that no actual filming needs to take place.
EgyProTech produces animated videos to demonstrate your business in a visually pleasant and enjoyable way that helps you to increase your sales leads conversion rates and improve your SEO.
Animation & Explainer Videos
Animated explainer videos are much recommended for many different reasons. Mainly, to promote your products and services in various forms of design to reach the results you want.
The bottom line is that: your business needs the video not only to build customers' empathy, but also to prompt people to take action by explaining your message succinctly to show them the benefits of your product or service.